A Few Things We're Great At
The best home
design
&
functions
by an unforgettable team!
Pioneer Ready Homes (est. in 2000) is a custom RTM home builder that operates out of Altona MB, Canada, one hour south of Winnipeg, MB, or 6 miles north of Neche North Dakota. Throughout the years Pioneer Homes delivery area has broadened and now covers a wide geographical range, from Manitoba, Alberta, Saskatchewan, Ontario, Minnesota, and North Dakota.
With over 50 years experience in the home building trade, Pioneer Homes' success is enhanced by management and staff commitment to detail, workmanship, communication and excellent customer service.
Base in Altona, Pioneer Homes has the resources and staff to walk you through the entire custom home building process, from initial consultation to drafting to final finishing. Sessions with interior designers makes the selections process exciting and enjoyable. We ensure you will be proud to call your custom house a home.
Discover The Secrets To Building Your Perfect Home
Pioneer Homes stands behind our product and has a one-year warranty on our homes.
Communication is important to us, and we keep you in the loop through our CoConstruct project management system, and offer video or phone virtual meetings when in-person is not possible.
Custom Home Client Testimonials
Dont' take our word for it – here's what our clients say:
As young first time home owners, we were very excited to be building a new home, choosing an RTM home from Pioneer homes was a great fit for us. It was very enjoyable working with the whole team, and overall a great experience.
We got the house of our dreams that we know has been built with care.
It's hard to believe that a year ago we gave Pioneer Homes the "Go Ahead" to start building our new home! We have been in our home for 6 months and are more than thrilled with the how it all came together.
The process of building through Pioneer was nothing short of wonderful. They walked us through the entire process, helped us make decisions and went out of their way to help when we had road blocks on our end.
My favorite part of building with Pioneer, was having everything under one roof. We were able to make all of our interior and exterior selections in their office. We didn't have to run all over town to find what we wanted, they had it all! It was nice to have a dedicated team that could help us make decisions and selections based on what we wanted for our home. I also really liked the CoConstruct App that we used to make selections and keep us in the loop with the building process.
Without a doubt, if we were to start all over again, we would choose Pioneer Homes! We still keep in touch with the team at Pioneer and they are more than willing to help with anything that comes up, even 6 months later!
We bought the lot for our house in July and were living in our house in late December.
From start to finish, Pioneer Homes was incredibly professional and responsive to all questions we had. The whole process was seamless.
Working with Pioneer Homes was by far the easiest part of building our home and I would do it again in a heartbeat. Can't suggest them enough!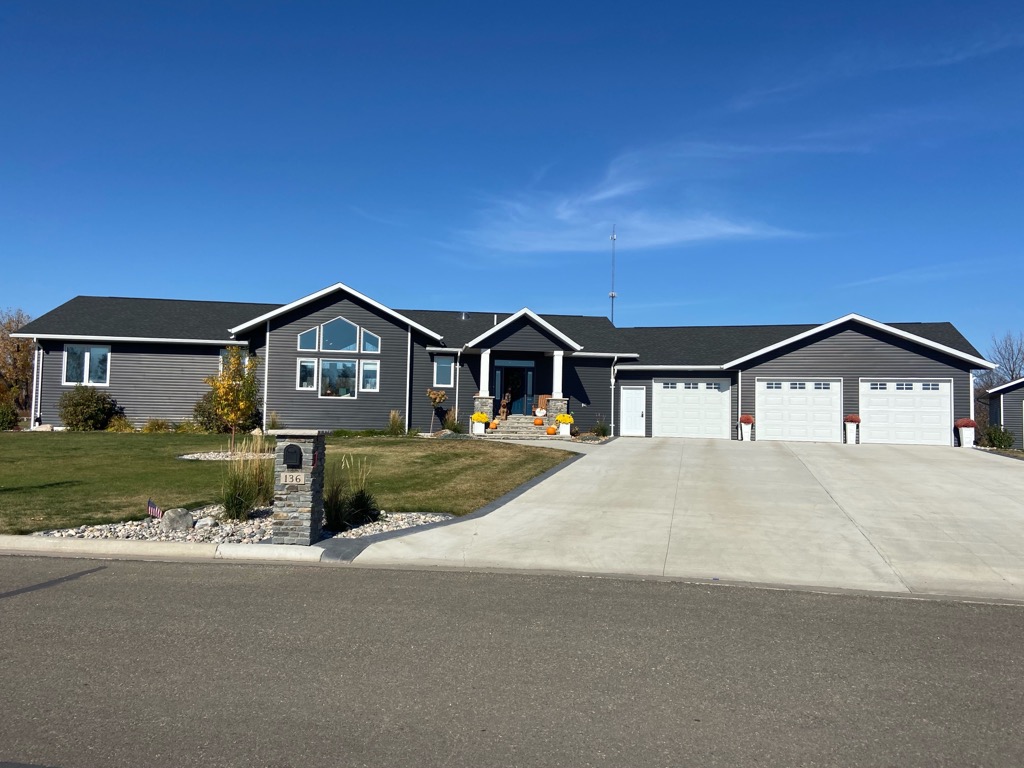 Contact us!
It will only take a minute
Our tailored made home team is comprised of Pioneer Homes specialists as well as designers from our sister company, Foremost Floors!
Write us or Contact us on our social media!
Be sure to contact us by clicking on the button below and filling out the form!
Or book a call with us below!
Unit #3 45-4th Ave NE Altona, MB, Canada
Mon – Fri 8am – 5pm
Weekends & Week Nights by Appointment